Post by dwp on Jul 7, 2017 10:49:48 GMT
This Aurora interview was conducted before she played her 14th October 2015
concert
at Les Etoiles in Paris, and published online by 'Dancing Feet' on 4th November 2015. The interviewer was Kim Biegatch, with backstage photographs taken by Jacques de Rouge.Entitled 'We are All Warriors', it covers topics such as drawing inspiration from nature, dropping her surname 'Aksnes', as well as why she opts to write her performance name 'AURORA' in capital letters. Aurora also chooses a playlist of five musical favourites, including tracks by Ane Brun, Agnes Obel, Goldmund, The Cinematic Orchestra and Massive Attack's 'Teardrop',
which she was to later
cover for Australia's 'Triple J'
radio
station
in January
2017.
Here
is a link to the
original French language
article/interview, and below is the English translation, including Jacques de Rouge's photographs and links to Aurora's playlist of chosen songs.
"We Are All Warriors".
Wrapped up in a fur coat, Aurora looks like she was raised by the wolves. But make no mistake, behind her delicate features and her ethereal voice hides a strong personality. At the age of 19, the young Norwegian autodidact shakes-up pop and steers her course as she sees fit. We met her before her concert at Les Etoiles.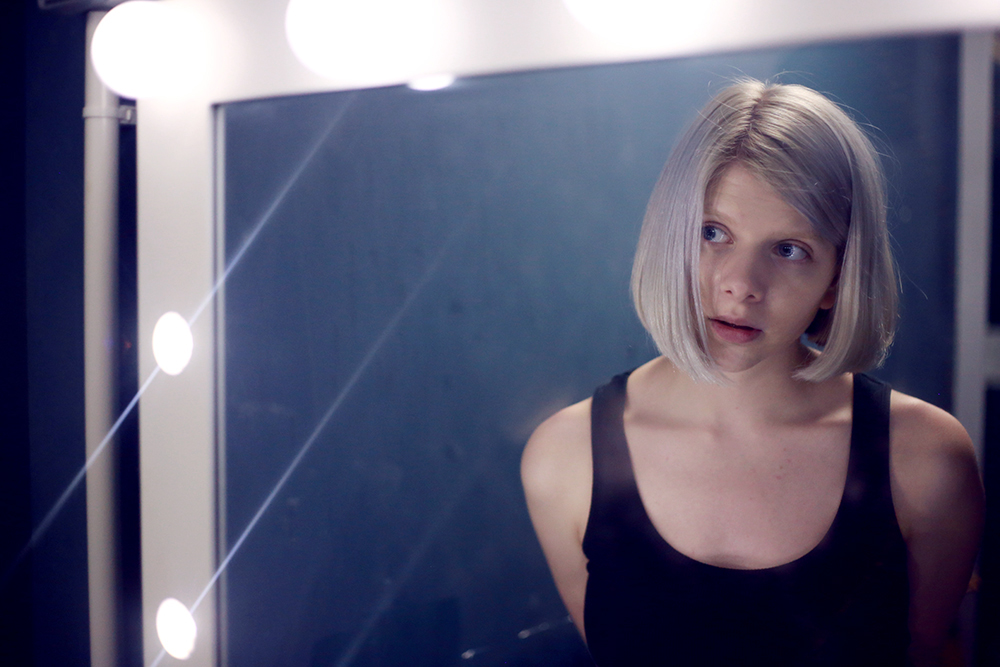 So what is your story?
I was born in Norway and grew up in Bergen, on the West coast. I have always loved music, dancing, singing, all those artistic and creative activities, all those means of expression. And very naturally, I started playing the piano at the age of 6 years.
But how did you get here?

I have no idea! I loved the sound of piano. There was one at home so I wanted to learn to play. I listened to a lot of classical music at that time. I was trying to reproduce the pieces I heard. It was something that amused me a lot. And at the age of 9, I started to write songs. This was something that came to me very early in fact. I was a very sensitive child so I needed to express myself in different ways. Writing songs, composing, it was a very good way for me to do it. I needed a release for myself. But at the time, for me it was simply a hobby. I did not imagine that one day I would become an artist and that I would perform on stage. I just wanted to write songs! It's still very bizarre for me. And funny! But I was a thousand miles away from imagining that I would play in Paris!
Would you say that your life in Norway is reflected in your music? What did a childhood in Bergen give you?

I did not really grow up in Bergen but rather far away in the countryside, without many neighbours. I live almost in the forest, close to the sea. All that surrounds me is nature and I think that is why it is my main source of inspiration. I love to take long walks in the forest and I love animals, whatever they are, even fleas! (Laughs). But I am also interested in people, what they experience and what they feel.
Besides, in your photos, you often appear with moths!

Yes, I love them, I think they are beautiful even though most people hate them and try to get rid of them. I try to embrace all that comes from the earth, to love all that surrounds us on this planet.
Your first single 'Awakening' came out under your real full name, Aurora Aksnes (pronounced "Axsnes"). Then you became AURORA. What changed? What drove you to make your last name disappear?
Apart from the fact that it is difficult to pronounce? I like things to be orderly, symmetrical. I am very haphazard most of the time but there are certain things that must sometimes be done in a particular way. I do not know how to explain it. The name "AURORA" is symmetrical. That's why I write it in capital letters.
And most of all, I find it more relaxed. My friends just call me Aurora. I wanted it to be the same for my fans.
In this regard, you have a very active community on the internet. You often post photos
and videos and
you
interact
enormously with them. Is that important to you?
Yes, absolutely. My web page and social networks are the only way I have to interact with my fans. It is a simple way to get in touch with them. I want to show them that I appreciate them and that they mean a lot to me. Because I need them! Any artist, whether a writer, painter or whatever, needs to be appreciated.
On the internet, you call your followers "Warriors and Weirdos". What does that mean?
In fact, it's pretty funny. My fans kept asking me what I wanted them to be called. They said to me, "What are we, Aurora?" I searched on the internet and noticed that people give themselves names according to their favourite artist. There are the KatyCats who love Katy Perry, the Smilers who are fans of Miley Cyrus ... My fans wanted me to find a name for them. I thought it would not hurt because I did not want them to be the "Auroras" at all. I would have felt like a queen and they were my subjects, and I did not think that was okay. For me, it is important that we consider ourselves to be a warrior, and that we can do it, whether people like my music or not. Because we're all warriors and I wanted people to remember that. We are all facing things that scare us. It is a positive thought and I want my fans to know that they are warriors. "Weirdos" comes from the fact that I was a very weird little girl when I was young. For me, this is not a bad thing but most people were moving away from me. I wanted to tell my fans: "Maybe I'm a little weird, but that's alright!"
How do you maintain your individuality in the record industry. Can you keep your peculiarities?

It's hard because I'm constantly being asked to be less like this and more like that. People, labels, want me to be appreciated by as many people as possible. So the more 'normal' you are, the more the audience understands you and identifies with you. But I try to do things as I feel like doing them. I listen more and more, but I learn to say no. And I get better at this game than I was at first. Because everything I'm going to create is going to be done under my name. It is I who writes my songs, who decides the direction that things must take. This is very important to me. I work every day, it mobilizes all of my energy so I want to be proud of what I achieve. I am going to fight.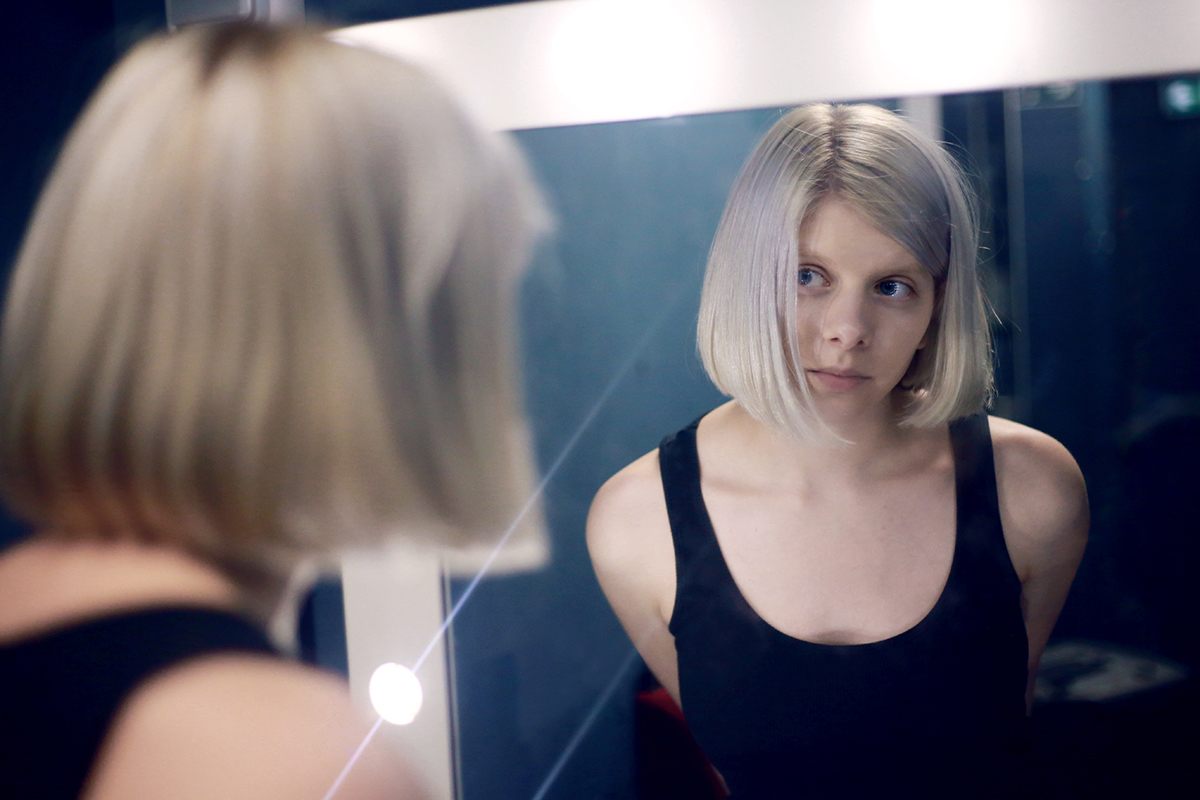 The theme of 'running' appears twice in your EP with 'Running with the Wolves' and 'Runaway'. Are you trying to run away when you sing?

If I needed to run away, I'd read a science fiction book! I do not write songs to escape but rather to try to understand past events. The fact that these two songs speak of flight is a coincidence. 'Running with the Wolves' talks about freedom. 'Runaway' is rather about wanting to experience things and realizing that these things are not good for you. You want to go home, to be a child and feel protected again.
It's funny because when you wrote these songs, you could not imagine that you'd be on tour and you might want to go home at times.
No, I never imagined that one day I would do all these concerts away from home. It's strange when I think back to myself in my room writing this song. I think I was about 11 years old when I wrote 'Runaway'. When I think about it, I find it strange that this song corresponds to my life today. I can still sing it and it resonates with me.
After this EP, I imagine you are working on a new album ...
It's done! It's done! It will be released in early 2016. It contains 12 songs. I do not know yet what it is going to be called. I think that will come when it is completely finished, when I have heard the whole thing and seen the picture for the record sleeve ... For now, I prefer to wait a little more. Because I do not want to make a mistake with the name!
The French Wikipedia compares you to Björk. Is she one of your sources of inspiration?
I do not like to be compared to other artists because I think we all have the right to be ourselves but ... I'm a huge fan of Björk so I have no problem with this comparison!
Katy Perry loves your music, she has already come
to see one of your concerts. Are you going to work together?
I do not think so. I think we come from musical universes which are too different. And I do not think she needs me anyway - we did not really talk about it when we met.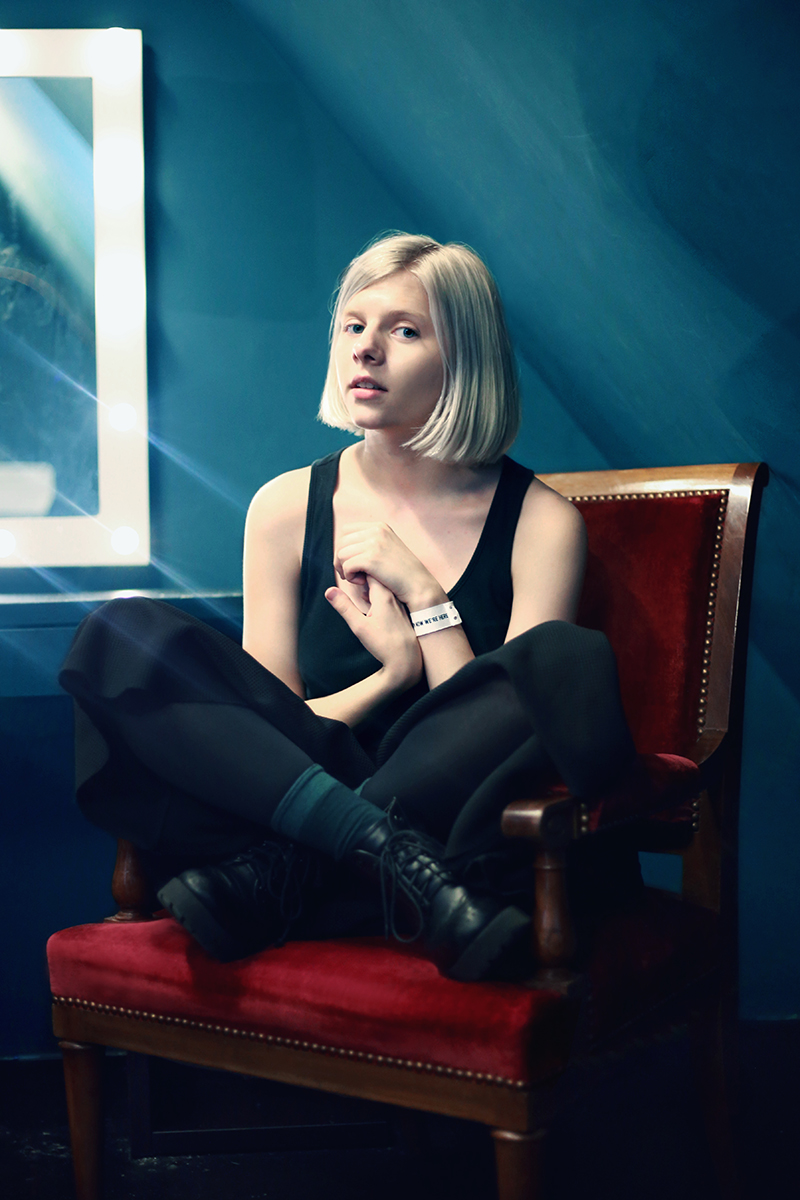 Aurora's Playlist
.
Goldmund - 'Image-Autumn-Womb'.
The Cinematic Orchestra - 'Arrival of the Birds'.
Massive Attack - 'Teardrop'.
Ane Brun - 'All We Want is Love'.
Agnes Obel - 'Brother Sparrow'.